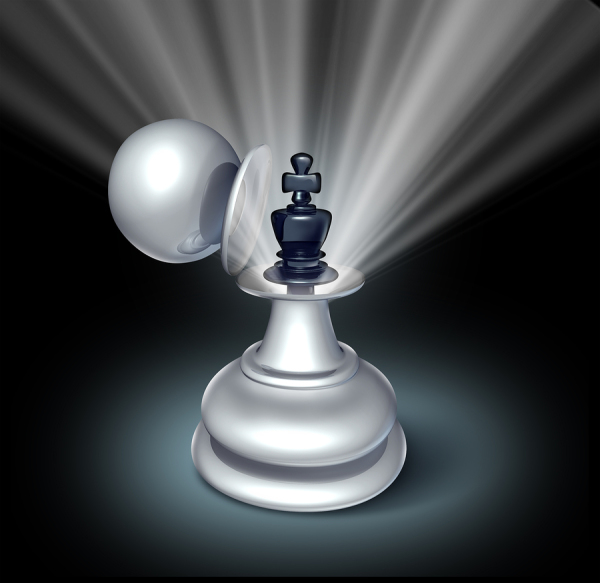 Are you a strengths-based leader? Do you engage with your people in discussions about their strengths and talents?
My recent series on mid-career crises struck a chord with readers, several of whom shared their dilemmas with me through email and comments. My frequent response is to ask people if they are doing work they love, and if not, why not? Sometimes the urgent demands of projects means we get swept up in doing things we don't like and aren't really good at.
That's when you need to appeal to people's strengths and talents. But how can you do that unless you use strengths-based leadership principles on a daily basis?
If you want to improve employee engagement and productivity while reducing turnover, your organization must build on individual and team strengths. Strengths-based leadership is the key leadership style that will prevail in the future.
It's in our human nature to focus on problems and try to fix things. We love finding gaps so that we can fill them. We use this approach with projects, but we also use this approach in evaluating our people. Yet now we know it's ineffective to focus on weaknesses when leading others to high performance.
Nearly a decade ago, Gallup unveiled the results of a 30-year research project on leadership strengths. More than 3 million people have since taken the StrengthsFinder assessment, which forms the core of several noteworthy books:
Now, Discover Your Strengths by Marcus Buckingham and Donald Clifton (Free Press, 2001)
StrengthsFinder 2.0 by Tom Rath (Gallup Press, 2007)
Go Put Your Strengths to Work: 6 Powerful Steps to Achieve Outstanding Performance by Marcus Buckingham (Free Press, 2007)
In Strengths Based Leadership: Great Leaders, Teams, and Why People Follow, New York Times-bestselling author Tom Rath and leadership consultant Barry Conchie reveal the results of extensive Gallup research. Based on their analyses, three keys to effective leadership emerge:
Know your strengths—and invest in others' strengths.
Hire people with the right strengths for your team.
Understand and meet your followers' four basic needs: trust, compassion, stability and hope.
The question has been answered: What leadership style is more effective, a focus on fixing weaknesses, or a focus on building strengths? Clearly, it's now up to leaders to get on board and shift to strengths-based leadership.
I know by the work I do coaching people that this works. What's happening where you work? Is your organization adopting a strengths-based leadership approach? I'd love to hear from you. What do you think? You can contact me here and on LinkedIn. Let's talk.