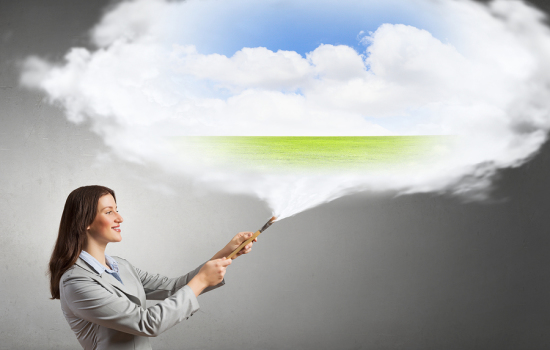 Is your leadership vision alive and thriving?
I love to see business leaders embark on their role with great enthusiasm and expectations. They set out to make a difference and craft a success story. Fueled by their freedom to create, leaders draft mission and vision statements to frame their organization's purpose. Their mission statements define their work or specialty, and their vision statements declare what they seek to accomplish (and why).
Vision is testimony to a leader's beliefs, and it ideally carries over to followers. It sets the tone for all company operations.
Unfortunately, many organizations with a proclaimed vision struggle to uphold it. This vision has died somewhere along the way, starting out strong but eventually losing its power. Many leaders fail to recognize the descent. Once they do become aware, they wonder what caused it.
Fortunately, with the proper approach, visions needn't fade away. They can (and must) be kept fervently alive.
The High Cost of a Faded Vision
When a leader's vision fades into the background, the organization's purpose can derail. Direction meanders, and focus blurs. The organization evolves into an entity that no longer resembles its inception, and it functions at a much lower level. Signs of failure begin to appear, and consequences grow increasingly painful.
Without a strong vision, the organizational emphasis on core values wanes, and less desirable values take their place. For example, if a manufacturer wants to be known for superior products in its field, its reputation will suffer if quantity starts to supersede quality. As the company cuts corners to increase production, businesses reject or return goods. Longstanding clients take their business elsewhere, and the manufacturer now faces downsizing (or worse).
When vision fades, so do priorities. New practices and procedures may defy the company's original spirit. If a firm's passion to provide high-value services is replaced by efforts to drive down costs and increase profit margins, its founding principles have disappeared, along with many of its clients.
Generally, these changes occur gradually. Incremental shifts are barely noticed. Leaders may not recognize the cumulative effects until a crisis hits and they're forced to pick up the pieces. Subtle and steady gaps in organizational vision lead to totally unexpected conditions. Picture a ship sailing with a rudder stuck only 1°off course. Uncorrected, it will never reach its planned destination.
What do you think? Is your vision alive and thriving? I'd love to hear from you. You can call me at 704-827-4474; let's talk. And as always, I can be reached here or on LinkedIn.