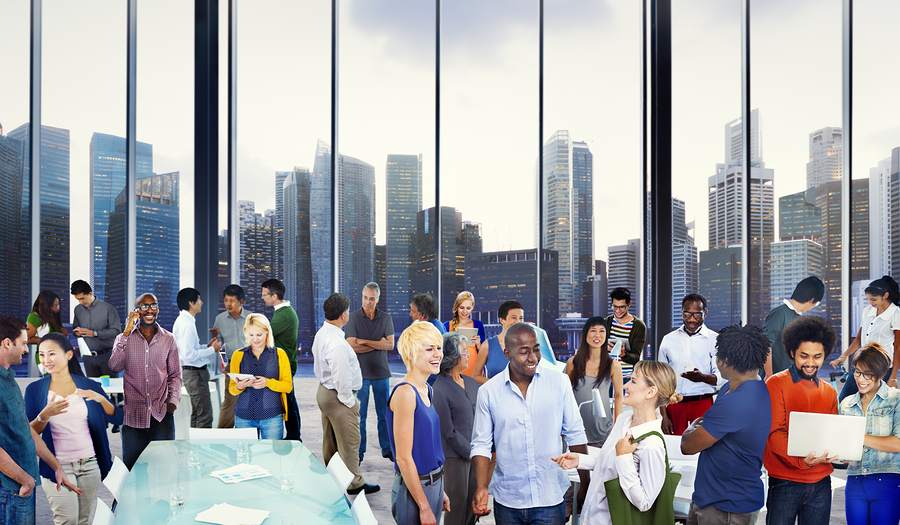 For people to become friends at work, it's not enough to talk shop—both people need to share personal details about themselves. But how much is enough, or too much? As any relationship between two people grows, the level of self-disclosure needs to grow.
I've been reading about workplace friendships and making friends at work. When researchers from Washington State University interviewed coworkers about how they became friends, they discovered a pattern of self-disclosure that included sharing problems from one's personal, home, and work life.
The challenges of workplace friendships comes up occasionally with my coaching clients. In a competitive work environment, sharing emotionally sensitive information can lead to awkward situations. In an organizational culture that encourages workplace friendships, having a process or guidelines for leadership self-disclosure can help avoid inappropriate behavior and missteps.
Here is an eight-step process for self-disclosure from Author Rachel Gillett, in an article in Business Insider, How to Make Friends at Work (January 2016).
LEADER'S GUIDE TO SELF-DISCLOSURE
Start on a positive note: While sharing personal stories helps strengthen a relationship, it's best to start with a foundation of positive experiences before divulging more sensitive information. Your first few conversations with a colleague are crucial. Everyone pays attention to first impressions, and so your early interactions should aim to show warmth and skill—not divulge personal sensitivities.
Don't rush the process: Self-disclosure is not something you want to rush into. By starting small, sharing incrementally, and slowly moving towards divulging more emotionally sensitive information, you become more confident that your sharing is mutual.
Keep interactions positive: As a general rule of thumb, for every negative discussion you have, there should be five positive discussions. This offsets whining, and prevents conversations from becoming gripe sessions.
Look for similarities: Similarity is a basic building block of friendship. Find subjects of interests you have in common with your colleagues, whether they be sports, Netflix series, children, or hobbies.
Find areas of common struggles: Conversations can also center on collaborative assignments where you and your colleague need one another to succeed.
Open up to non-work topics: The more people talk about non-work topics, the more likely they are to be friends. Rather than always talking about your boss or impossible deadlines, consider talking about your plans this weekend, family activities, or your newest hobby.
Share outside of work: Focus the more private aspects of your friendship to off-work hours. While at work, be inclusively friendly with everyone in the office.
Evaluate the friendship together: Discuss your friendship with one another, especially concerning any boundaries that might be important to either of you at work.
What about you? Do you have friends at work? If you'd like to deepen friendships, try these suggestions, and let me know how it works for you. I'd love to hear from you. Give me a call, 704-827-4474. Or, you can reach me here and on LinkedIn.