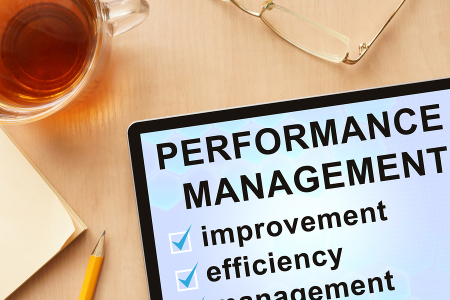 According to Gallup, when companies focus exclusively on measuring employee engagement rather than on improving engagement, they often fail to make necessary changes that will engage employees or meet employees' needs. These shortcomings include:
Viewing engagement as a survey or program instead of as an ongoing, disciplined method to achieve higher performance
Focusing more heavily on survey data or reports than on developing managers and employees
Defining engagement as a percentage of employees who are not dissatisfied or are merely content with their employer instead of a state of strong employee involvement, commitment and enthusiasm
Relying on measures that tell leaders and managers what they want to hear – "We're doing great!" – rather than research-based metrics that set a high bar and uncover organizational or management problems that are hindering engagement and performance
"Feeding the bears," or measuring workers' satisfaction or happiness levels and catering to their wants, instead of treating employees as stakeholders of their future and their company's future
7 Trends in Employee Engagement
In his blog, 15five.com, in a post called "7 Fascinating Employee Engagement Trends for 2016," David Mizne lists the following engagement trends for the coming year, and writes about how to create a more engaged workforce:
Engagement will go up (but just a little).

According to Gallup's latest poll, employee engagement has been pretty stagnant. Only 32% of U.S. workers were engaged in their jobs in 2015, compared to 31.5% the previous year. Given the other trends below, and the fact that engagement has risen from 29% in 2011, we can expect to see the needle move in 2016. But probably not more than a point or two.
Millennials will (still) provide a challenge.
In 2015, millennials (those born between 1980-2000) became the largest generation in the US workforce. That number is expected to rise dramatically as more boomers retire and more graduates start their careers.
Whatever the specific number, millennials are now the majority. Businesses seeking to engage employees in their work will have to tailor their approaches to this group. Research suggests that they are driven by open communication, a great company culture, involvement with causes, and achieving purpose and fulfillment.
More compassionate leadership.
People don't quit their jobs, they quit their bosses. It turns out that the opposite is also true. An inspiring manager creates more engaged teams. According to research by leadership development experts Dr. Brad Shuck and Maryanne Honeycutt-Elliott, "higher levels of engagement come from employees who work for a compassionate leader—one who is authentic, present, has a sense of dignity, holds others accountable, leads with integrity and shows empathy."
These are the first three trends being reported as trends in engagement. My next post will explore the others. In the meantime, what's been your experience where you work? I'd love to hear from you. Give me a call, 704-827-4474. Or, you can reach me here and on LinkedIn.