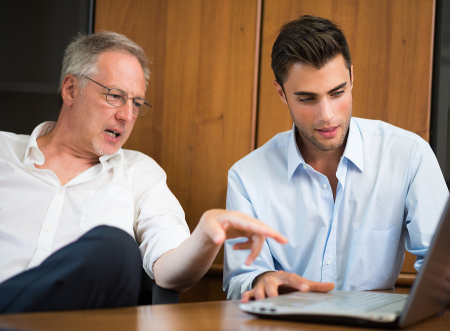 In the companies where I coach and consult, I see a lot of managers who fix problems instead of being a manager coach who uses coaching skills. It's rare that I see or hear a boss take the time to walk an individual through a coaching conversation in order to help them find their own solutions.
Companies are spending big bucks training leaders and managers to use coaching skills to guide performance and develop employees. Everyone seems to agrees that coaching people to find their own answers is more effective, so there's a lot of money invested in training coaching skills. But once back in the office, in the heat of a problem, a manager's default response it to fix things and move on.
The Manager-Fixer
Yet this creates other problems. The manager who solves things for his or her employees soon runs into three other barriers.
First of all, fixing things doesn't teach anyone to think on their own. There may be some learning, as the manager explains what the employee should do. But learning isn't necessarily retained because there isn't any real engagement on the part of the employee.
Secondly, the next time work is challenging, people will first turn to their manager to find a quick and easy fix. Relying on the manager doesn't foster a sense of ownership or autonomy. People aren't fully engaged or empowered, thus they don't experience job satisfaction as much as someone who works through challenges for themselves.
Which leads to a third problem: Managers who fix problems encourage dependency, and this creates additional work for the manager. While being the hero who comes to the rescue works well for the manager's ego, she eventually becomes overwhelmed with work, creating a bottleneck.
The Manager-Coach
The single most important managerial competency that separates highly effective managers from average ones is coaching.
Strangely, at most companies, coaching isn't part of what managers are formally expected to do. Even though research makes it clear that employees and job candidates alike value learning and career development above most other aspects of a job, many managers don't see it as an important part of their role.  ~ Monique Valcour, Harvard Business Review, July, 2014,  "You Can't Be a Great Manager If You're Not a Good Coach"
Managers think they don't have the time for coaching conversations. Yet 70% of employee learning and development happens on the job, not through formal training. If line managers aren't supportive and actively involved, employee growth is stunted. So is engagement and retention.
What happens where you work? Are you a manager-fixer, or a manager-coach? Why aren't you using coaching skills more often? I'd love to hear from you. You can reach me here and on LinkedIn.