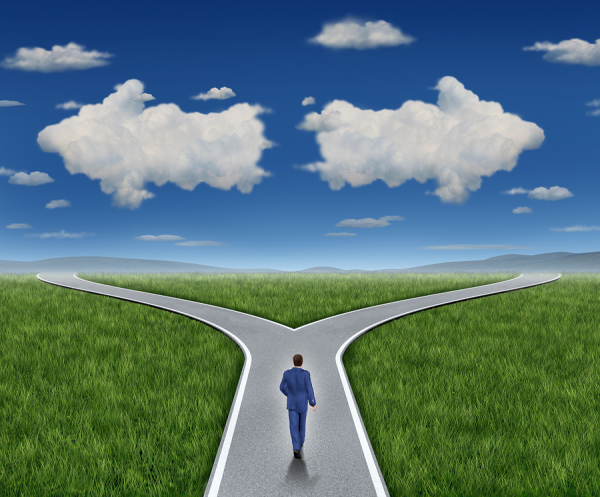 If you haven't yet had a mid-career crisis, you probably will at some point. Something happens in our minds between the ages of 35 and 50 that's too important to ignore. As I mentioned in my previous post here, scientists are only now beginning to study and understand what's behind mid-life crises.
It turns out that it's experienced all over the world. Surveys show that life satisfaction deteriorates mid-life and then rises again with age, in over 50 countries worldwide. Why is this? Is it a feature of our industrialized era, a result of modern society driven by ambition and consumerism?
I wonder. What I do know is that it's a major reason executives come into coaching to contemplate the questions of life and what's next. What I hear from my clients is that their cherished convictions, morals and life principles suddenly come under examination. Smart people know that it doesn't mean something is wrong, or even that they're not achieving what they set out to do. It's not for lack of success. Most of my clients are successful.
But they feel either something is missing, or having done what they set out to do, are confused, as in "now what?"
There's a mental shift at midlife from "time since birth" to "time left until death." We begin to feel time is running out, and more crucially, question whether what drove us in the first half of life is sufficient and worthy to complete a fulfilling second half.
Researchers argue over whether the mid life crisis is a universal phenomenon of modern life or not, but what individuals know and experience truly shakes them to their core. It is as if energy has been drained from our character, and everything becomes very dry. Even if you've accomplished most of your goals.
If we don't arm ourselves with awareness, the mid life experience can cause us to commit intractable errors. We're vulnerable to new doubts, anxieties and moods. We may suddenly fall in love, storm out of a job, or do things out of desperation. This is a dangerous life passage and we can do foolish things just to escape feeling trapped.
However, if you look at this stage of your life as an opportunity instead of a crisis, you can learn to ride it out with wisdom, avoiding errors and rediscovering true meaning. The desperation that leads many mature people to "throw the baby out with the bath water," is a wake up call to something new and more meaningful. It does no good to upend everything and go out and seek the same things all over again. Instead, we need to redefine what has meaning for us.
The formula prescribed for the first half of life is usually based on ambitions: strive for possessions, career advancement, and ego enhancement. If you remain prisoner to this limited perspective, you end up suffering again.
This presents us with a paradox – do we choose the same old parameters that bring stability? Or do we risk something more, something deeper, in quest of authenticity? How can we have both?
Ah yes, that requires some serious thinking and pondering, don't you think? I'd love to know what you think about all this. One thing's for sure, it's a good time to get some coaching on the big questions in life. You can contact me here and on LinkedIn. Let's talk.