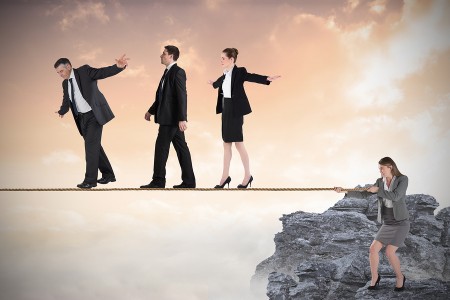 Of all the challenges leaders face, none is more pervasive yet hidden than fear of failure.
"Only those who dare to fail greatly can ever achieve greatly." – Robert F. Kennedy
Leadership is a tough job that requires courage. Doubts, insecurities and fears make organizational challenges more difficult and, in extreme cases, insurmountable. No matter how confident you may appear, anxiety can occur at pivotal times in your career.
Being able to talk about your fears is best done in a confidential coaching relationship. Fears are normal emotions that emerge in times of crisis. It's been said that courage has no benchmark unless one grasps the reality of fear. Fears are real, often strong and quite disruptive, but your response to them defines your leadership hardiness. Read More »