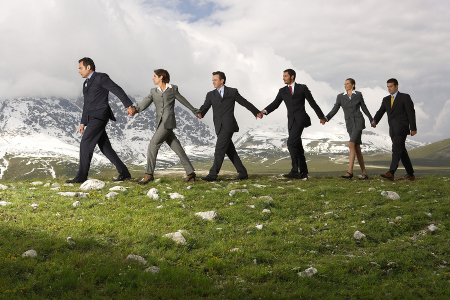 Are you leading with purpose? Most leaders I know are full of passion. They don't understand why their workforce isn't. Why don't employees really care more? Many are frustrated by attempts to bring out the passion and sense of purpose in their workforce.
It's no secret: people who are intrinsically motivated for their own sense of satisfaction, values and purpose are likely to achieve more than those who are externally motivated by incentives. Yet leaders are stymied about how to stimulate that sense of personal motivation in a workforce that reports two-thirds are disengaged.
How do managers and leaders ignite passion in people? Here's my take on it, after a long career in corporations and even more as a consultant/coach in both large and small companies.
It Starts with Purpose