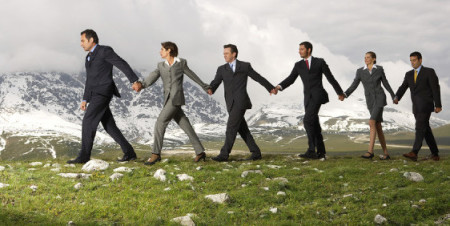 How can busy managers bring out the best in people? Nothing is as difficult as managing people in uncertain times. With the rapidly changing competitive environment and new technologies, it's hard to keep up.
Dr. Edward Hallowell, in his book, Shine: Using Brain Science to Get the Best from Your People suggests five steps to help people to achieve peak performance.
Select: Put the right people in the right job, and give them responsibilities that "light up" their brains.
Connect: Strengthen interpersonal bonds among team members.
Play: Help people unleash their imaginations at work.
Grapple and Grow: When the pressure's on, enable employees to achieve mastery of their work.
Shine: Use the right rewards to promote loyalty and stoke your people's desire to excel.
But here's the problem as I see it in my work consulting inside of companies: Managing people well is challenging when you're constantly putting out fires. You can't sacrifice performance in the name of speed, cost cutting, efficiency, and what can be mislabeled as necessity. When you ignore connections, deep thought disappears in favor of decisions based on fear. Read More »